What Does BEA Offer?
Competitive all-star cheerleading is a great way for your athlete to improve his/her cheers skills in a positive, motivating environment. Athletes can come in for an evaluation so we can place him/her on the best team based on age, experience and ability level.
Here at BEA we have a place for everyone! We do not have "try-outs" but evaluations rather. No one is cut or turned away and no experience is needed. Teams are created based on age, tumble skill and stunting position.
We offer competitive cheer teams to ages 3-18 with a starter group for 5 year old! We have great options for anyone looking to cheer competitively!
Full Year All-Stars (Full Travel):
These teams will compete at between 6-8 competitions located both in and out of state. These teams practice twice a week for 2-2 1/2hours and also have "team tumble" times. Our full year program is a year round competitive all star cheer program, which is ran from May-April annually.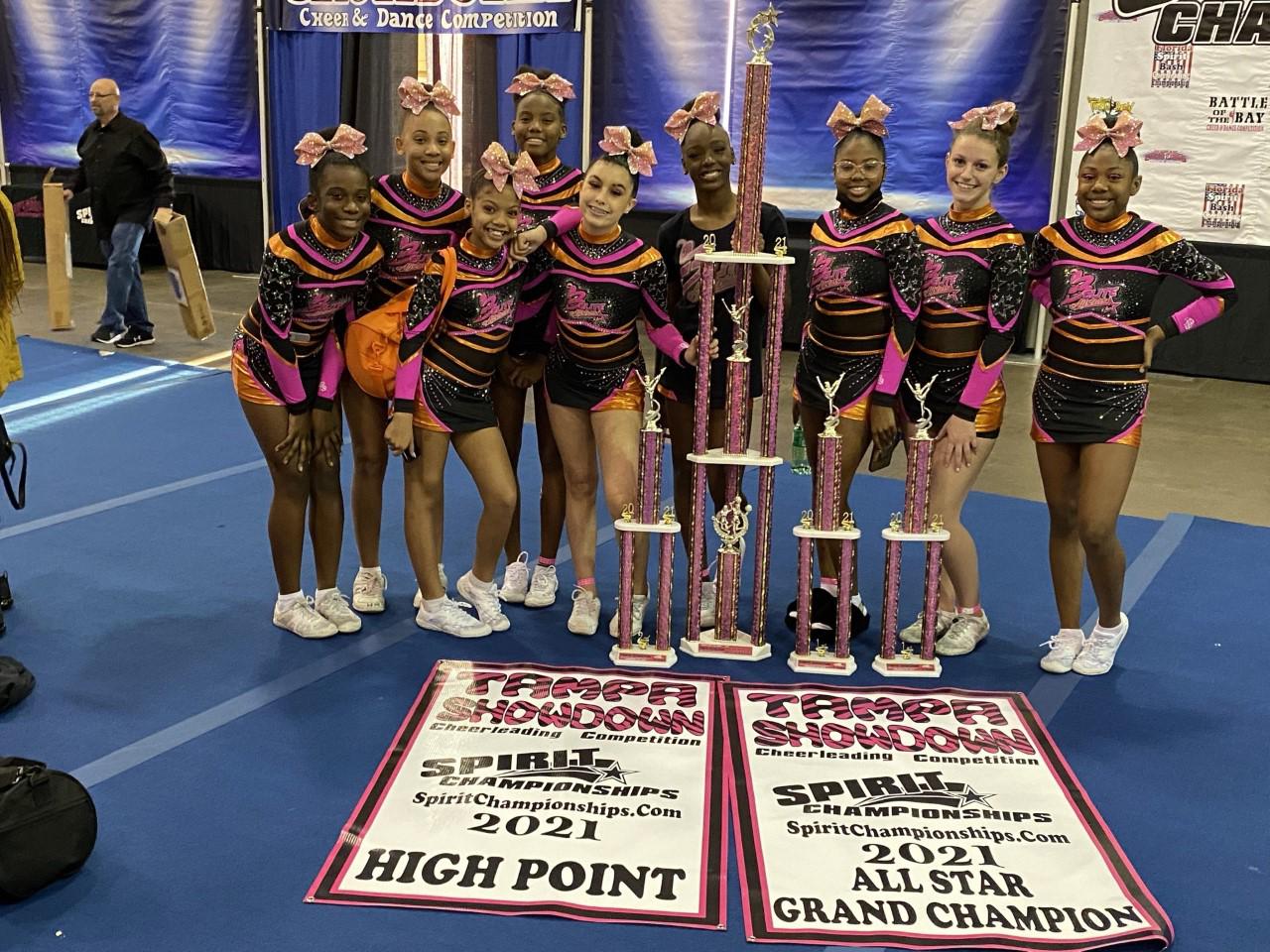 Half Year Teams (Limited Travel):
This program is designed to offer a low cost, low time and low travel commitment to cheerleaders who are looking to participate in All Star cheer on a "half season" basis. This program will run for 5 months as opposed to full year who cheer competitively year round. These cheerleaders will participate in 2 All Star cheer competitions, will compete in the All Star Prep division. Half year team will not be combined with teams who have been together all season or practice several more hours a week. The routine is only 1 1/2 or 2 minutes long (versus the average 2 and 1/2 minute routine in standard full year all star routines) and does have some scoring differences. This is a great option for Recreation/pop warner cheerleaders or anyone looking to do something for part of the year!